RESTAURANT HALL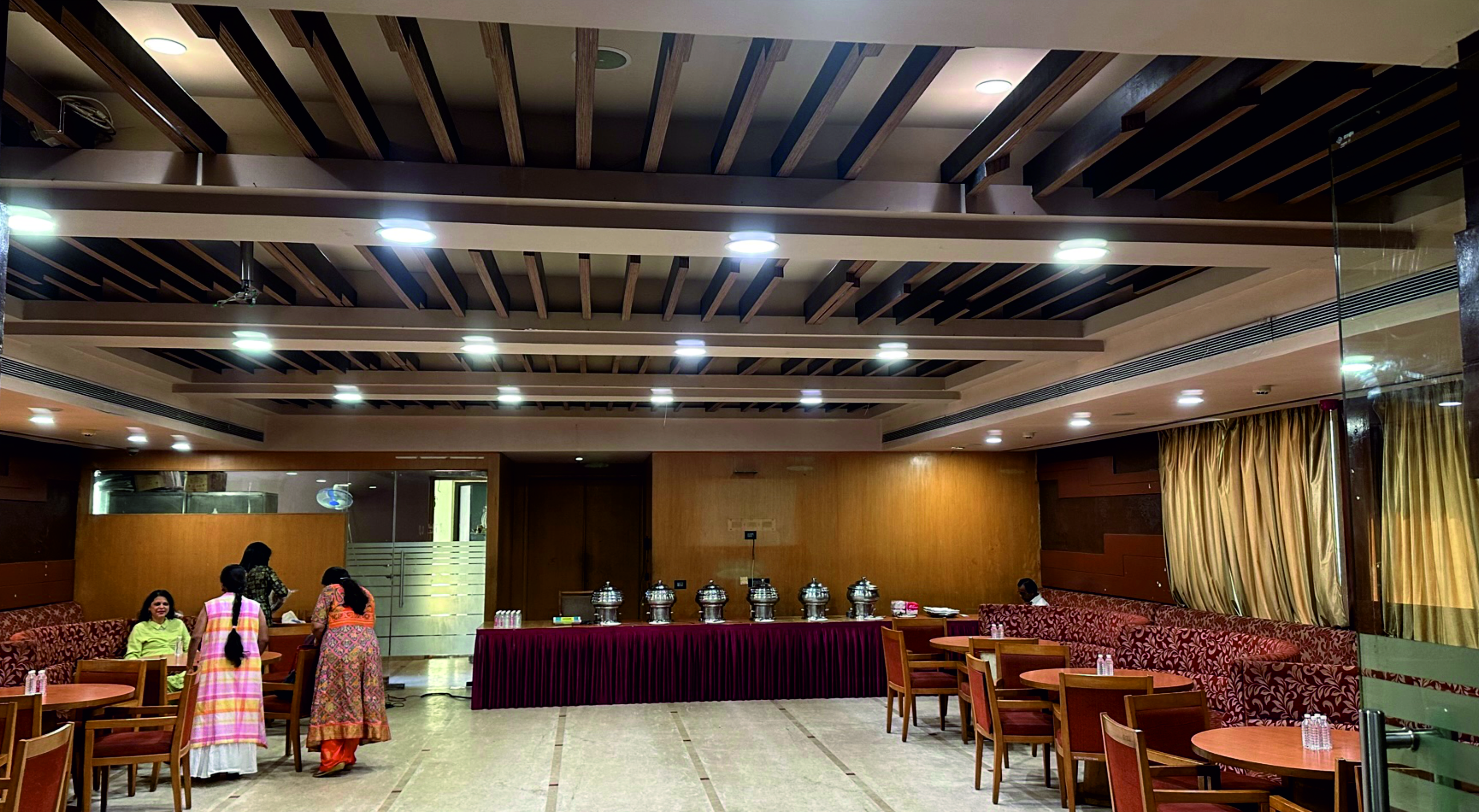 Caterer - Soul Curry
Capacity 80 Persons
Booking Minimum 6 Hours
Security Deposit of Rs. 5000/-
Period
Charges
First 6 Hours
Rs. 6000 / hr + GST
Additional hr
Rs. 1000 / hr + GST
| Slot | Charges | Extra Hour |
| --- | --- | --- |
| Exhibition 6 hours with extra lights | Rs. 8500 /- + GST | Rs. 1500 /- + GST |
| Exhibition for full day with extra lights | Rs. 15000 /- + GST | Rs. 1500 /- + GST |
RULES & REGULATIONS
Regular rules:
01- Booking shall be done by the Member.
02- Electronic Sound shall be stopped by 10PM.
03- Alcoholic drinks shall be permitted with the permission of excise office.
04- No food or beverage shall be carried out of Hall.
05- All food items shall be provided by the monopoly caterer of the club.
06- For any serious issue the Member shall be held responsible.
07- Full rent shall be taken for advance booking,
08- No fire activities shall be allowed within Club premises.
09- Room shall be vacated before 11PM.
10- Booking slot shall be alloted as per the other bookings.
11- The sound system if required, must be availed from the monopoly agency of the Club.